Steve Maxwell Interview pt. 2
Submitted by Bill on September 26, 2014 - 07:20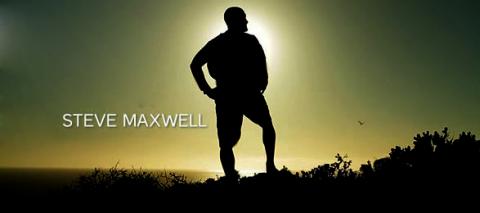 Steve Maxwell www.maxwellsc.com is an American fitness coach, physical educator, and Brazilian Jiu-Jitsu instructor. His career as a strength & conditioning coach spans nearly 40 years and stretches from training professional athletes, to working with various US Government agencies. Maxwell travels the world conducting seminars in strength conditioning, Brazilian Jiu-Jitsu, kettlebells and joint mobility. In Part Two of our interview, Steve continues to express his feelings in the refreshingly blunt style that makes this very long interview seem to fly by. Some of what we cover includes:
His thoughts on nutrition.
Under eating for improved health.
Over-crowded nutrition.
His personal eating plan.
Nutritional supplements.
Red meat.
Excessive protein consumption.
His favorite binge food.
Chew your food.
The worst food combinations.
What Steve had for breakfast before our interview.
Americans are the fattest, least fit people on the planet!
Counting calories and reading labels.
Steve on Super Walmart.
Steve on the media.
Living the nomad lifestyle.
He carries everything he owns with him everywhere.
Why he hates roller bags.
You don't own things, they own you.
His freedom business.
Training DEA, FBI and Secret Service agents.
It really is who you know, not what you know.
Steve's marketing philosophy.
The fitter and stronger you become, the less frequently you should train.
Only train twice a week, but be active every day.
Most people over train.
The business model for big box gyms.
Some very kind words for me.